Biopic Films (or biographical pictures) are a sub-genre of the larger drama and epic film genres, and although they reached a hey-day of popularity in the 1930s, they are still prominent to this day. 'Biopics' is a term derived from the combination of the words "biography" and "pictures." These films depict and dramatize the life of an important historical personage (or group) from the past or present era. Sometimes, historical biopics stretch the truth and tell a life story with varying degrees of accuracy.
Big-screen biopics cross many genre types, since these films might showcase a western outlaw; a criminal; a musical composer; a religious figure or leader of a movement; a war-time military hero; an entertainer; an artist; an inventor, scientist, or doctor; a politician or President; a sports hero or celebrity; or an adventurer.
In many cases, these films put an emphasis on the larger events (wartime, political or social conditions) surrounding the person's entire life as they rise to fame and glory. Some begin with the person's childhood, but others concentrate on adult achievements. Biopics have existed since the earliest days of silent cinema in films such as French filmmaker Georges Melies' feature-length epic Jeanne D'Arc (1899) (and Cecil B. DeMille's Joan the Woman (1916) with opera star Geraldine Farrar), D.W. Griffith's religious epic Judith of Bethulia (1914), Abel Gance's innovative six-hour-long epic Napoleon (1927), and director Lloyd Ingraham's Jesse James (1927) with Fred Thomson as the western outlaw.
According to some sources (although not confirmed), the most represented historical character on the screen is French emperor Napoleon Bonaparte. Others that are very often represented include: US President Abraham Lincoln, Jesus Christ, Vladymir Ilich Lenin, Adolf Hitler, Cleopatra, Queen Victoria, Henry VIII, and Queen Elizabeth I. Western characters often portrayed include William Frederick "Buffalo Bill" Cody, William Bonney ("Billy the Kid"), Jesse James, Wild Bill Hickock, General George A. Custer, and Wyatt Earp.
Various actors and actresses have won Academy Award acting Oscars for their tour-de-force biopic performances, such as James Cagney as George M. Cohan in Yankee Doodle Dandy (1942), George C. Scott as the cantakerous WWII General Patton in the widely-acclaimed Patton (1970), Katharine Hepburn as King Henry II's Queen Eleanor of Aquitaine in The Lion in Winter (1968), Sissy Spacek as legendary country singer Loretta Lynn in Coal Miner's Daughter (1980), Daniel Day-Lewis as Irish cerebral palsy victim Christy Brown in My Left Foot (1989), and Ben Kingsley as the charismatic, pacifist, 20th century Indian spiritual leader Mahatma in Sir Richard Attenborough's Gandhi (1982).
Historical Characters in Biopics:
Following the British success of the historical-biographical film The Private Life of Henry VIII (1933) with Best Actor-winning Charles Laughton, other studios (both in the UK and in Hollywood) followed suit with similar treatments of historical characters in the mid- to late 30s:
Rouben Mamoulian's Queen Christina (1933)
John Adolfi's Voltaire (1933)
Paul Czinner's Catherine the Great (1934)
Alexander Korda's Rembrandt (1936)
Paul Muni as "Great Men" in Warner Bros. Prestige Pictures in the 30s: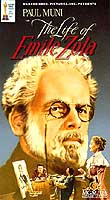 In the mid-1930s, three honored Warner Bros. historical/biographical films (all by director William Dieterle) starred Paul Muni - the archetypal portrayer of "Great Men" in engrossing character studies:
The Story of Louis Pasteur (1936) about the famous French scientist who attempted to find a cure for anthrax and hydrophobia, with Muni honored as Best Actor
the fictionalized Best Picture-winning The Life of Emile Zola (1937) about the famous French writer and court defender
Juarez (1939) with Muni as Mexican President Benito Pablo Juarez opposite Bette Davis as Empress Carlotta von Habsburg
Earlier, Muni was featured as an Al Capone-like gangster in Scarface: The Shame of a Nation (1932), and in seven different roles in Seven Faces (1929) including Chopin's teacher Joseph Elsner, Napoleon and Franz Schubert. Later, he portrayed French explorer Pierre Radisson in Hudson's Bay (1941).
Other examples of historical characters in biographies in the 1930-40s included Norman Taurog's children's dramatic film Young Tom Edison (1940) about the famed inventor (Mickey Rooney), The Story of Alexander Graham Bell (1939), the historical drama Marie Antoinette (1938) about the famous Austrian princess who married future King Louis XVI, Michael Curtiz' costume drama The Private Lives of Elizabeth and Essex (1939), and Mervyn LeRoy's oft-nominated Madame Curie (1943) with Greer Garson as the title character researching radioactivity with her husband Pierre (Walter Pidgeon).
Abraham Lincoln and other Political Biopics:
President Abraham Lincoln has often been the primary subject of biopics, including:
D. W. Griffith's Abraham Lincoln (1930) with Walter Huston in the adult title role
John Ford's quasi-biography Young Mr. Lincoln (1939) with Henry Fonda in the title role
Raymond Massey in an adaptation of Robert Sherwood's Pulitzer Prize winning play, Abe Lincoln in Illinois (1940)
Steven Spielberg's Lincoln (2012), portrayed convincingly by Best Actor-winning Daniel Day-Lewis
Other presidential, political, and military figures have also been immortalized in film:
Henry King's historical/political drama Wilson (1944) told the life story of WWI's US President Woodrow Wilson
The Desert Fox (1951) was a superb and sympathetic dramatization/biography of German general Erwin Rommel with James Mason in the lead role
the film biography of Franklin Delano Roosevelt's life was contained in Sunrise at Campobello (1960) with Ralph Bellamy
David Lean's sweeping spectacular Lawrence of Arabia (1962) provided an intense look at the enigmatic British leader of the Arab tribes
Oliver Stone's intense character study Nixon (1995) examined the tragic downfall of Richard M. Nixon with Anthony Hopkins as the scandalous 37th President of the US and Joan Allen as his supportive, long-suffering wife Pat
Alan Parker's musical biography Evita (1996) showcased Madonna in the role of beloved Argentinian Eva Peron
Gus Van Sant's Milk (2008) was a biopic of assassinated San Francisco city supervisor and gay-rights-leader Harvey Milk (portrayed by Sean Penn)
Oliver Stone's satirical W. (2008) - a chronicling of the life of the 43rd President George W. Bush (portrayed by Josh Brolin), a film released during the last few months of W's unpopular tenure
Michael Sheen and Frank Langella reprised their Broadway roles as British talk-show host David Frost and post-Watergate Richard Nixon from the adaptation of the scintillating Broadway drama about their famous 1977 TV interviews in director Ron Howard's Frost/Nixon (2008); Langella had won the Tony for Best Actor
Artists and Literary Author Biopics:
Although the film traces the career of a fictional newspaper tycoon (patterned after William Randolph Hearst), Citizen Kane (1941) can be considered a life-story 'biopic.' Artists and literary authors have also inspired biographical film epics, such as two films from Vincente Minnelli. His film Madame Bovary (1949) starred James Mason as Gustave Flaubert on whose classic novel the film was based, and another film, Lust for Life (1956) featured Kirk Douglas as tormented Dutch painter Vincent Van Gogh.
Celebrities, Entertainers, Criminals, and Sports Heroes: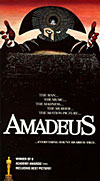 Billy Wilder's The Spirit of St. Louis (1957) dramatized the historical figure of 27-year old Charles Lindbergh (James Stewart), the "Lone Eagle." (See the dramas genre and sports films sub-genre for biopics such as Knute Rockne, All-American (1940) and The Pride of the Yankees (1942)). Dustin Hoffman starred as tormented comedian Lenny Bruce in Lenny (1974), and Rod Steiger played the title role of Chicago's famous mobster in Al Capone (1959). Attenborough's reverential Chaplin (1992) chronicled the life story of silent comedian and film-maker Charlie Chaplin (Robert Downey, Jr.), as did part of Peter Bogdanovich's The Cat's Meow (2001). And Tim Burton's zany Ed Wood (1994) was about the maverick, low-budget, Hollywood director (Johnny Depp) of cult films who often is regarded as the 'worst director' of all time. Milos Forman's Man on the Moon (1999) starred comic Jim Carrey as Andy Kaufman, a quirky and eccentric comedian. Paul Schrader's cautionary Auto Focus (2002) was the quasi-biopic of the double-life of Hogan's Heroes sitcom star Bob Crane (Greg Kinnear), who engaged in various sexcapades due to his newfound fame.
Further Examples of Biopics:
Other recent examples of biographical epics in the last few decades include the following films:
the multiple award-winning film adaptation of the musical Broadway hit Amadeus (1984), from director Milos Forman, viewed the antics of young musical prodigy Mozart (Tom Hulce) and jealous composer Salieri (F. Murray Abraham)
Lou Diamond Phillips portrayed the life and career of Chicano rock 'n' roll star Ritchie Valens in La Bamba (1987), titled after his 'signature' song
Bernardo Bertolucci's honored epic of the Chinese Ching Dynasty and the life of Pu Yi, China's last emperor was the Best Picture-winning The Last Emperor (1987)
writer/director Spike Lee's epic film Malcolm X (1992) told the life story of the slain civil rights leader with a great performance from Denzel Washington
What's Love Got to Do With It (1993) followed the travails of the song/dance team and couple: Ike (Laurence Fishburne) and Tina Turner (Angela Bassett)
Shine (1996, Australia) brought Geoffrey Rush a Best Actor Oscar for his role as troubled Australian pianist David Helfgott
in a breakthrough role, Jennifer Lopez portrayed Tejano singer Selena Quintanilla-Pérez who was murdered in 1995 by a jilted ex-president of her fan club, in Selena (1997)
Woody Allen's Sweet and Lowdown (1999) - a mock-biography of a fictional 1930s jazz guitarist named Emmett Ray (portrayed by Sean Penn)
two films about the porn film industry and star John C. Holmes: Boogie Nights (1997) and Wonderland (2003)
Ron Howard's award-winning A Beautiful Mind (2001) about the life of schizophrenic, Nobel Prize-winning mathematics prodigy John Forbes Nash, Jr. (Russell Crowe)
8 Mile (2002), not technically a biopic - about hip-hop rapper Eminem (as Jimmy "B-Rabbit" Smith Jr.) in the mid-1990s in the Detroit area, and his relationship with Alex (Brittany Murphy)
British cinema's great comedy actor Peter Sellers who specialized in multiple roles, portrayed by Geoffrey Rush in HBO Films' production The Life & Death of Peter Sellers (2004) -- adapted from Roger Lewis' controversial book of the same name and directed by Stephen Hopkins
Jamie Foxx as legendary American musician Ray Charles in director Taylor Hackford's Ray (2004), a biographical drama about the legendary figure's career and life's problems with women and drug addiction [the film was released only months after Charles' death in 2004]
Bill Condon's biopic of controversial human sexuality researcher Kinsey (2004) (its tagline: "Let's talk about sex"), with Liam Neeson as the title character and Laura Linney as his wife, stirred up further protest about the impact of his pioneering work, interviews and publications on morality and behavior
Leonardo DiCaprio in Martin Scorsese's biopic The Aviator (2004) as the central character - the eccentric and high-flying Howard Hughes - over three decades
James Mangold's biopic Walk the Line (2005), about the early life and career of country music artist Johnny Cash (Joaquin Phoenix) and his romance with long-suffering June Carter (Oscar-winnng Reese Witherspoon)
Rob Cohen's King of the Nudies (2009), a biography on sexploitation filmmaker and adult film pioneer Russ Meyer (dubbed "King Leer"), based on the book of the same name
Notorious (2009) was the life-story of Christopher Wallace - aka The Notorious B.I.G. or Biggie Smalls (played by Jamal Woolard), who was tragically shot to death at the age of 24 during a drive-by shooting