Road Films: Road films have been a staple of American films from the very start, and have ranged in genres from westerns, comedies, gangster/crime films, dramas, and action-adventure films. One thing they all have in common: an episodic journey or quest on the open road (or undiscovered trail), to search for escape (for example, while on the lam during a crime spree) or to engage in a quest for some kind of goal -- either a distinct destination, or the attainment of love, freedom, mobility, redemption, the finding or rediscovering of onself, or coming-of-age (psychologically or spiritually). The road often functioned as a testing ground or proving ground for the main character(s).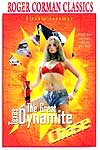 Most road pictures feature movement from East to West -- rather than the reverse, and often cross or mention the famed highway Route 66 (made popular by the early 60s TV series of the same name starring Martin Milner and George Maharis). See also this site's description of Greatest Classic Chase Scenes including many films featuring road-related auto races.
Males dominate as the heroic (or anti-heroic) protagonists, with some exceptions (i.e., The Great Texas Dynamite Chase (1976) with Claudia Jennings and Jocelyn Jones as sexy bankrobbers, Herbert Ross' feminist 'road movie' Boys on the Side (1995), Ridley Scott's Thelma & Louise (1991), and Joseph Sargent's Coast to Coast (1980) with Dyan Cannon), although female characters often accompany the male during his trip.
Road pictures had their heyday in the 1970s, when the traditional western declined in popularity. Many sub-categories of road films have existed: racing or chase films, biker flicks, trucker films, buddy films, road warrior films, and lovers/outlaws on the run films.
Lovers-On-The Run Road Films:
Fugitive couples (often lovers and/or killers) fleeing from the law have been found in numerous road films, including:
Fritz Lang's film noir and second American film, You Only Live Once (1937) with Henry Fonda (as an ex-con truck driver) and Sylvia Sidney both on the lam as a doomed husband and wife
the FBI crime drama Persons in Hiding (1939), based on FBI head J. Edgar Hoover's nonfiction best-selling novel with Broadway star Patricia Morison in her film debut (as pretty seductress Dorothy Bronson) and J. Carrol Naish (as small-time hood Freddie "Gunner" Martin) on the run as criminals following gas station holdups, bank robberies, and a kidnapping
writer/director Nicholas Ray's first feature film, the poignant noir They Live by Night (1949), based on the novel Thieves Like Us by Edward Anderson, with Farley Granger as fugitive Bowie and Cathy O'Donnell as his romantic partner Keechie - both doomed and pursued lovers
the ultimate B-picture, Joseph H. Lewis' Gun Crazy (1949) with John Dall (as Bart Tare) and Peggy Cummins (as Annie Laurie Starr), both firearms-obsessed sharpshooters on a fateful crime spree
the exploitative, low-budget thriller The Sadist (1963) (aka Profile of Terror), in which demented, homicidal sadist Charlie Tibbs (Arch Hall, Jr.) held innocent victims captive with his crazy girlfriend Doris Page (Helen Hovey)
Arthur Penn's Depression-era road-gangster film Bonnie and Clyde (1967) began in West Dallas, Texas, where Bonnie Parker (Faye Dunaway) fatefully met Clyde Barrow (producer/star Warren Beatty) and the couple began a bank-robbing spree that ended in their bloody ambush deaths in Gibsland, Louisiana
Sam Peckinpah's violent The Getaway (1972), based on Jim Thompson's 1959 pulp novel, starring Steve McQueen (as safecracker Doc McCoy) heading up a group of professional bank thieves, and Ali MacGraw (as Carol McCoy) - his wife and getaway driver during a botched holdup involving a double-cross and murder
Terrence Malick's Badlands (1973), based upon the late 1950s killing spree by Charles Starkweather and his girlfriend, Caril Ann Fugate, with Martin Sheen (as James Dean look-alike garbage collector Kit) and Sissy Spacek (as magazine-addicted girlfriend Holly) fleeing from South Dakota toward the Badlands of Montana
in Big Bad Mama (1974), cops were in hot pursuit of Angie Dickinson across the US for bankrobbing and bootlegging
Steven Spielberg's first theatrical release, The Sugarland Express (1974) with a fugitive couple (Goldie Hawn as outlaw wife Lou Jean Poplin and William Atherton as Clovis) fleeing to Sugarland, Texas along with abducted Texas trooper Officer Slide (Michael Sacks)
Robert Altman's Thieves Like Us (1974) - a remake of Ray's 1949 film and an update of Edward Anderson's novel, with Keith Carradine (as Bowie) and Shelley Duvall (as Keechie) as an outlaw couple brought together during a series of bank robberies
David Lynch's surreal Wild at Heart (1990), with troubled Nicolas Cage (as Sailor Ripley) and Laura Dern (as Lula Pace Fortune) traveling from New Orleans to California while being pursued
Ridley Scott's feminist-leaning Thelma and Louise (1991), with the title characters Geena Davis (as unhappy housewife Thelma) and Susan Sarandon (as wise-cracking waitress Louise) in deep trouble after a near-rape and deadly incident in an Arkansas parking lot, as they flee to Mexico, with a quick stopover at the Vagabond Motel (and an encounter with slimy but sexy J.D. (Brad Pitt)), before sailing into the Grand Canyon after pursuit by the authorities
Tamra Davis' Guncrazy (1992) starred Drew Barrymore and James LeGros as criminal couple Anita and Howard on the run from the law
Dominic Sena's Kalifornia (1993), about psychotic ex-convict Early Grayce (Brad Pitt) and his girlfriend Adele (Juliette Lewis) who shared a cross-country ride with a couple - journalist Brian Kessler and exhibitionist-photographer girlfriend Carrie Laughlin (David Duchovny and Michelle Forbes) writing a book about serial killers
Tony Scott's True Romance (1993), with a script by Quentin Tarantino, about Clarence Worley (Christian Slater) and Alabama (Patricia Arquette) road-tripping from Detroit to Los Angeles with a suitcase containing $5 million worth of cocaine
Adam Rifkin's high-speed action road film The Chase (1994), with Charlie Sheen as escaped prisoner Jack Hammond and Kristy Swanson as kidnapped love interest Natalie Voss
Roger Donaldson's steamy scene-by-scene remake of the 1972 original, The Getaway (1994), with Alec Baldwin and Kim Basinger on the run through various Southwestern states
writer/director C.M. Talkington's outlaw romance Love and a .45 (1994) with Renee Zellweger (as new bride Starlene Cheatham) and Gil Bellows (as petty thief Watty Watts) on the run toward Mexico in flight from Texas police officers
Oliver Stone's violent, over-the-top satire Natural Born Killers (1994) with Woody Harrelson and Juliette Lewis as psychopathic serial killers/lovers Mickey and Mallory whose murderous exploits were glorified by the tabloidish mass media through newsman Wayne Gale (Robert Downey, Jr.)
Earlier Classic Road Films:
Frank Capra's romantic comedy It Happened One Night (1934) was an archetypal 'road film', about fleeing heiress Ellie Andrews (Claudette Colbert) accompanied by recently-fired and unemployed newspaper reporter Peter Warne (Clark Gable) on the road - traveling by bus and by hitch-hiking. Victor Fleming's The Wizard of Oz (1939) was a quintessential 'road' film as Dorothy Gale (Judy Garland) took an odyssey from her drab, black and white Kansas 'home' to the wonderful land of Oz to learn more about herself, while pursued by the Wicked Witch of the West (Margaret Hamilton). Two John Ford films were classic road films: Stagecoach (1939), an exciting western tale of the perilous adventures of a group aboard a stagecoach across Indian country between two frontier settlements (between Tonto, Arizona toward the Dry Fork and Apache Wells way stations, and finally to their destination - Lordsburg, New Mexico) during a sudden Apache uprising in 1880. And Ford's The Grapes of Wrath (1940), an adaptation of John Steinbeck's novel, chronicled a journey of destitute Dust Bowl Okies, the Joad family, from their dispossessed Midwest farmlands to the promised land of California via Rte. 66.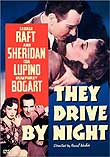 Raoul Walsh's They Drive By Night (1940), told about a freelance truck-driving business by wildcat drivers, starring Humphrey Bogart and Ann Sheridan. Preston Sturges' screwball comedy Sullivan's Travels (1941) followed the road 'mission' of 'Sully' (Joel McCrea), a big-shot Hollywood director of lightweight comedies, along with an aspiring blonde actress simply called The Girl (Veronica Lake), to experience suffering in the world before producing his next socially-conscious film of hard times. Edgar Ulmer's film noir Detour (1946) was about a night-club pianist Al Roberts (Tom Neal) hitching his way from New York to LA who encountered another hitchhiker named Vera (Ann Savage) - more than he bargained for.
Other Varieties of Road Movies:

Director Federico Fellini's romantic, tear-jerking drama and timeless fable (representing a break from neo-realism) was titled La Strada (1954, It.) (aka The Road) - it was the first-ever Academy Awards winner for Best Foreign Language Film (Italy). The very simplistic road film told about the interactions between three traveling performers: a simple-minded young female apprentice, an abusive strong-man, and an embittered tightrope walker (a Fool). The film was essentially remade in Clint Eastwood's Bronco Billy (1980) and Woody Allen's Sweet and Lowdown (1999).
Laslo Benedek's classic biker film The Wild One (1954) starred leather-jacketed motorcyclist Marlon Brando as Johnny - a symbol of rebellious youth of the 50s terrorizing a small California town. John Ford's western masterpiece The Searchers (1958) told of Ethan Edwards' (John Wayne) lengthy quest for his abducted niece (Natalie Wood) - and racist revenge. Stanley Kramer's The Defiant Ones (1958) brought black and white chain-gang members (Sidney Poitier and Tony Curtis) together during their escape and forced them to overcome their prejudices. In Thunder Road (1958), Robert Mitchum starred as a moonshine bootlegger in the Tennessee Appalachians, with Treasury Department agents in hot pursuit. Alfred Hitchcock's suspense-thriller North by Northwest (1959) proceeded from NY in a N-Westerly direction, toward Chicago by train, and then onto Rapid City, South Dakota and an exciting climax atop Mount Rushmore.
In the landmark road epic Easy Rider (1969), Dennis Hopper (as Billy) and Peter Fonda (as Wyatt/Captain America) rode their bikes from Mexico to Los Angeles (for a smuggling drug deal) and then with their profits continued onto New Orleans for Mardi Gras. Symbolizing generational unrest along the way in their search for America (moving eastward), they encountered Establishment prejudice and jailed, drunken lawyer George Hanson (Jack Nicholson). Disaffected classical pianist and oil-rigger Bobby Eroica Dupea (Jack Nicholson) made an ill-fated attempt to find himself on a journey to see his ailing father in Puget Sound, where along the way he picked up two unusual female hitchhikers on their way to Alaska (in Five Easy Pieces (1970). The X-rated Best Picture winner Midnight Cowboy (1969) ended essentially as a road trip when male stud Joe Buck (Jon Voight) and sickly companion 'Ratso' Rizzo (Dustin Hoffman) boarded a bus from NYC to their fantasy land of Florida.

Steven Spielberg's early student film Duel (1971) took place on California's desert roads where a mild-mannered businessman (Dennis Weaver) was relentlessly harried and pursued by an unseen maniacal driver of a diesel truck. In Monte Hellman's road classic about drag-racing drifters Two Lane Blacktop (1971), the route for a race to Washington DC between a '55 Chevy and a '70 Pontiac GTO began in Los Angeles and traveled eastward through the Southwest -- through Needles (CA), Flagstaff (AZ), Santa Fe (NM), Little Rock (AK), Memphis (TN), and Marysville (NC). And in another action/chase film, Richard Sarafian's The Vanishing Point (1971), Barry Newman (as a desperate ex-marine, ex-race car driver and cop named Kowalski) was propelled from Denver to San Francisco by drugs and police giving chase to his white Dodge Challenger - ending in a climactic car crash at a road block created from bulldozers. In writer/director Terrence Malick's Badlands (1973), two small-town South Dakota teens (Sissy Spacek as 15 year-old Holly Sargis, and 25-year-old troubled garbage collector Kit Carruthers (Martin Sheen)) went on a killing spree and then became fugitives through Montana's 'Badlands,' hoping to escape to Canada..

In George Miller's The Road Warrior (1982) (aka Mad Max 2 (1981, Australia)), Mel Gibson starred as a post-apocalyptic wanderer in Australia who helped to fight off a marauding group of bikers. Wim Wenders' Paris, Texas (1983) featured Harry Dean Stanton as an amnesiac named Travis who slowly pieced together his life after traveling from Texas to California and reconciling with his wife Jane (Nastassja Kinski) in the sex industry. Jim Jarmusch's minimalist independent film Stranger Than Paradise (1984) followed the aimless and boring lifestyle of small-time gambler Willie (John Lurie) and his hustler buddy Eddie (Richard Edson) -- along with Willie's teenaged Hungarian cousin Eva (Eszter Balint), while they found paradise in various settings (Ohio, and Miami, Florida).
Kevin Reynolds' coming-of-age road film Fandango (1985) involved five recent University of Texas graduates (including unknown Kevin Costner and Judd Nelson) known as "the Groovers" in 1971 who took one last road odyssey across West Texas while on the verge of uncertain futures (including conscription in the Vietnam War). Walter Hill's Crossroads (1986) was a Faustian-related road movie fantasy-drama (based on the story of real life blues legend Robert Johnson), with an exceptional Ry Cooder blues soundtrack, about a pair of searchers (Ralph Macchio as Julliard School guitarist Eugene Martone - aka Lightning Boy, and Joe Seneca as legendary blues musician and harmonica player Willie Brown - aka Blind Dog) who traveled across the Mississippi Delta, with runaway Frances (Jami Gertz).
Gus Van Sant's My Own Private Idaho (1991) told of the relationship between two other hustlers: River Phoenix's narcoleptic Mike Waters and Keanu Reeves' Scott Favor, as they traveled through Seattle, Portland, Idaho and Rome on a quest for River's missing mother. In Ridley Scott's landmark feminist film Thelma & Louise (1991), the two title characters (Geena Davis as Thelma and Susan Sarandon as waitress Louise) took to the road in Louise's 1966 Thunderbird convertible (pursued by the dogged but sympathetic police investigator Hal Slocumb (Harvey Keitel)) after Louise defensively shot a rapist named Harlan (Timothy Carhart) who threatened Thelma).
Auteur writer/director Greg Araki's arthouse film The Living End (1992), known as the "gay Thelma & Louise," told about HIV-positive film critic Jon (Craig Gilmore) and his on-the-lam flight with violent nihilist Luke (Mike Dytri). George Sluizer's The Vanishing (1993), an English-language remake of his own superior 1988 Dutch film, starred Keifer Sutherland on an obsessive search for his missing girlfriend Diane (Sandra Bullock) after a gas station stop, and Jeff Bridges as the creepy psychotic kidnapper.
Robert Rodriguez' From Dusk Till Dawn (1996) paired Quentin Tarantino and George Clooney as bad-boy brothers Richard and Seth Gecko, who were assailed by vampires at a trucker roadhouse stopoff called The Titty Twister. David Cronenberg's erotic and disturbing Crash (1996) examined the lives of a subculture of individuals who had fetishes about car crashes, including their staged recreations of celebrity automobile accidents. In Terry Gilliam's Fear and Loathing in Las Vegas (1998), based upon Hunter S. Thompson's 1971 book, stoned, slightly-insane sports-journalist Raoul Duke (Johnny Depp) and his sidekick attorney Dr. Gonzo (Benicio Del Toro) took a drug-crazed ride in a red convertible across the Mohave Desert from LA to Las Vegas, experiencing surreal surroundings and many crazy characters. Chris Eyre's Smoke Signals (1998), the first major release written, directed, co-produced, and acted by Native Americans, included an emotionally-difficult road trip from an Idaho reservation to Phoenix. David Lynch's simple and sentimental The Straight Story (1999) told of aging widower Alvin Straight's (Richard Farnsworth) determined attempt to travel (on a riding lawnmower) to a neighboring state to reconcile with his brother Lyle (Harry Dean Stanton).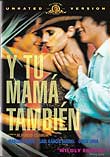 The Coen Brothers' Depression Era crime comedy O Brother, Where Art Thou? (2000), loosely based on Homer's Odyssey, told of the adventures of escaped chain-gang convict Ulysses Everett McGill (George Clooney) in the Deep South. In John Dahl's teenage horror road film Joy Ride (2001), reminiscent of Spielberg's Duel, a trio's (Paul Walker, Leelee Sobieski, and Steve Zahn) cross-country road trip turned violent after a cruel CB radio prank played on a trucker known by the 'handle' of Rusty Nail. Alfonso Cuaron's critically-acclaimed and explicit film of sexual awakening and discovery, Y Tu Mama Tambien (2001) paired two sexually-active teen boys (Julio (Gael García Bernal) and Tenoch (Diego Luna)) on a wild cross-country trip to Mexico, to a paradise beach called Boca del Cielo (Heaven's Mouth) with Tenoch's cousin's wife - the seductive, 28-year-old Luisa Cortes (Maribel Verdu).
Bruno Dumont's unrated Twentynine Palms (2003, Fr.) had only two principal cast members -- cross-cultural lovers including American photographer David (David Wissak) and French-speaking Russian girlfriend Katia (Katia Golubeva), who scouted locations in the barren desert of Joshua Tree National Park in a Hummer and repeatedly made love. The rites of passage road movie The Motorcycle Diaries (2004), an adaptation of Che Guevara's journals written while traveling in South America in 1952, told of a bike trip by asthma-stricken 23-year-old medical student Ernesto Guevara De La Serna (Gael García Bernal) and 29-year-old Argentinian biochemist Alberto Granado (Rodrigo De La Serna).
Writer/director Quentin Tarantino's Once Upon A Time... In Hollywood (2019), set in Los Angeles in 1969, was mostly a road trip of sorts, with extensive dialogue between over-the-hill, alcoholic western-TV action-star Rick Dalton (Leonardo DiCaprio) and his longtime stunt double - aging Cliff Booth (Brad Pitt).
Comedy Road Films:
The early 40s "Road To" movies pairing Bob Hope and Bing Crosby with Dorothy Lamour found the comedy team in far-away places, illustrated in the titles:
Road to Singapore (1940)
Road to Zanzibar (1941)
Road to Morocco (1942)
Road to Utopia (1946)
Road to Rio (1947)
The other films in the series in later years were:
Road to Bali (1952)
Road to Hong Kong (1962)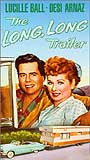 The last segment of W.C. Fields' It's a Gift (1934) featured a hilarious family car trip to California. In Vincente Minnelli's romantic comedy The Long, Long Trailer (1954), Lucille Ball's and Desi Arnaz' marriage (as Tacy and Nicholas Carlos Collini) slowly disintegrated while 'on the road' with a bulky car trailer. Tony Curtis, Jack Lemmon, and Natalie Wood were part of an all-star cast in Blake Edwards' The Great Race (1965). Similar films included Stanley Kramer's wacky Cineramic It's a Mad, Mad, Mad, Mad World (1963), and Those Daring Young Men in Their Jaunty Jalopies (1969).
Although the road trip in George Lucas' American Graffiti (1973) wasn't very extensive, the entire film was about hot-rod drag-stripping down the main street of a small California town during one summer's night. Young Tatum O'Neal won a Best Supporting Actress for her performance as 9 year-old orphaned Addie Loggins, who with Bible-selling con man Moses Pray (Ryan O'Neal) swindled Depression-Era customers in the Midwest in Peter Bogdanovich's Paper Moon (1973) as they toured the dusty rural roads of Middle America. Director/actor Peter Fonda's modern-day, plot-twisting western comedy (and road trip misadventure) Wanda Nevada (1974) was set in the 1950s, and paired modern-day swindler and handsome, lackadaisical drifter Beaudray Demerille (Peter Fonda) with 13 year old pouty and oft-posturing orphan Wanda Nevada (Brooke Shields) - she was a prize won in a poker game, as they went on an old-fashioned search for gold. In Paul Mazursky's Harry & Tonto (1974), Oscar-winning Art Carney (as the septuagenarian widower title character) took his beloved aging cat Tonto on a cross-country trip to Los Angeles.
One of the most popular road trip films of the 70s was director (and stuntman) Hal Needham's Smokey and the Bandit (1977), in which bootleggers Bo "Bandit" Darville (Burt Reynolds) (driving a black Pontiac Trans Am as a distraction) and Cledus "Snowman" Snow (Jerry Reed) (driving a truck), transported 400 cases of contraband Coors beer from Texarkana to Atlanta (in time for the Southern Classic race, 28 hours later) - while attempting to avoid pursuit by Texas County Sheriff Buford T. Justice (Jackie Gleason) and his son Junior Justice (Michael Henry). There were additional distractions and romance provided by Sally Field as runaway bride and hitchhiker Carrie ("Frog"), escaping from her bridegroom Junior. Similarly, Hal Needham's Cannonball Run (1981) featured an illegal cross-country, nationwide auto race from Connecticut to California amongst a group of eccentric individuals (stars Jackie Chan, Farrah Fawcett, Peter Fonda, Dean Martin, Sir Roger Moore, Sammy Davis, Jr. and others).
Recently released from prison John Belushi (as "Joliet" Jake) and Dan Aykroyd (as Elwood Blues) found themselves chased on the road (mostly in Chicago) and "on a mission from God" to go on tour to raise $5,000 to keep the orphanage where they were raised open in John Landis' The Blues Brothers (1980) with an incredible soundtrack and climactic car chase-crash - followed by the sequel Blues Brothers 2000 (1998).
In a shorter 'road' trip, of sorts, Walter Hill's 48 Hours (1982) (aka 48 Hrs.) paired Nick Nolte and Eddie Murphy as bickering, 'odd-couple' buddy-cops: temperamental detective Jack Cates and smooth-talking Reggie Hammond - two who disliked each other immensely ("We ain't partners, we ain't brothers, and we ain't friends"). In Harold Ramis' genre-defining film with a John Hughes screenplay, National Lampoon's Vacation (1983), Chevy Chase (as dorky patriarch Clark Griswold) and his family hit the cross-country highways ultimately bound for closed-for-renovations amusement park Wally World.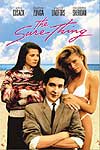 Rob Reiner's coming-of-age romantic comedy The Sure Thing (1985) followed college freshman John Cusack (as Walter "Gib" Gibson) on a cross-country trip westward with mismatched coed Daphne Zuniga (as Alison Bradbury), to meet a bikinied 'sure thing' -- Nicolette Sheridan. In Tim Burton's first feature film Pee-Wee's Big Adventure (1985), eccentric, red bow-tied man-child Pee Wee Herman (Paul Reubens) took a cross-country trip to recover his stolen, fire engine-red customized bicycle (snatched by neighborhood rich kid Francis Buxton), including Pee-Wee's memorable visit to the 'basement' of San Antonio's Alamo.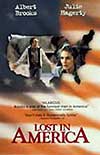 Star/director/writer Albert Brooks' Lost in America (1985) demonstrated what could happen if a suburban yuppie couple (Brooks and Julie Hagerty as David and Linda Howard) left the rat race, sold all of their materialistic possessions and searched for the 'real' America in a Winnebago, with life-changing visits to Las Vegas and the Hoover Dam. Melanie Griffith as unconventional Lulu/Audrey took Jeff Daniels (as strait-laced NY bond trader Charlie Driggs) on an unforgettable road-trip to their HS reunion in Jonathan Demme's Something Wild (1986).
Barry Levinson's Best Picture winning Rain Man (1988) told of self-discovery and reconciliation during a car trip between Cincinnati and California (by way of Las Vegas), between a self-centered, materialistic Californian Charlie Babbitt (Tom Cruise) and his autistic-savant older brother Raymond Babbitt (Dustin Hoffman).
The ultimate 'travelers' nightmare' road-trip during the Thanksgiving holidays was portrayed in John Hughes' hilarious Planes, Trains, & Automobiles (1987), with mismatched companions Steve Martin as aggravated businessman Neal Page, and John Candy as loud-mouthed, obnoxious shower-ring salesman Del Griffith. Martin Brest's Midnight Run (1988) also featured two bickering leads: Robert De Niro as bounty-hunter Jack Walsh escorting (by handcuffs) whiny accountant-embezzler Jonathan Mardukas (Charles Grodin) for extradition from New York to Los Angeles in only a few days, during which Mardukas commented: "You're OK, Jack. I think - under different circumstances you and I probably still would have hated each other!"
Peter Farrelly's Dumb & Dumber (1994) coupled imbecilic limousine driver Lloyd Christmas (Jim Carrey) and his pet-grooming roommate Harry Dunne (Jeff Daniels) together during their idiotic escapades from the East Coast (Providence, RI) to Aspen, Colorado, to deliver Mary Swanson's (Lauren Holly) purposely left-behind, ransom cash-filled briefcase at an airport.
The ribald Australian comedy The Adventures of Priscilla, Queen of the Desert (1994) included an unlikely trio of characters (two drag queens and a transsexual, portrayed by cinematic heavies Guy Pearce, Hugo Weaving, and Terence Stamp) as they traveled in a lavender-colored bus named Priscilla to Alice Springs - a remote outback location - to play a lip-synching drag stage show. In To Wong Foo, Thanks for Everything! Julie Newmar (1995), Patrick Swayze, Wesley Snipes, and John Leguizamo traveled across the country disguised in drag. The full-length animated feature Beavis and Butt-Head Do America (1996), starring the dim-witted MTV teens, found them traveling cross-country to recover a stolen TV and find sex, while being chased by both sides of the law.
In writer/director David O. Russell's screwball comedy-road film Flirting with Disaster (1996), adoptee and neurotic etymologist Mel Coplin (Ben Stiller), his wife Nancy (Patricia Arquette) (with their unnamed 4-month old son), and his incompetent, sexy social-worker trainee Tina Kalb (Téa Leoni) with a videotape camera to record the journey, set off to California to find Mel's 'birth' mother. Of course, Mel's adoptive mother Pearl (Mary Tyler Moore) and adoptive dad Ed (George Segal) felt dejected. After meeting a bizarre group of characters, and delayed due to mistakes and errors in birth records (Mel's birth mom was not Valerie Swaney (Celia Weston) in San Diego), they eventually located Mel's real parents (Richard and Mary Schlichting, a hippie acid-head artist couple portrayed by Lily Tomlin and Alan Alda) in the remote New Mexico desert.
Todd Phillips' teen sex-comedy Road Trip (2000) with gratuitous nudity told of a frenzied 1,800 mile journey set in motion by a videotaped illicit sexual encounter (between Amy Smart and Breckin Meyer) in upstate NY that was accidentally mailed to the guy's girlfriend in Austin, TX. Aspiring San Diego high-school journalist William Miller (Patrick Fugat), mentored by reknowned writer Bangs (Philip Seymour Hoffman), acquired a gig for Rolling Stone Magazine to follow the up-and-coming Stillwater band during a concert tour in writer/director Cameron Crowe's coming-of-age road trip Almost Famous (2000). On the road, he traveled with the band (first by bus and then by plane) and its musical groupies known as Band-Aides, and established a strong friendship with its leader Penny Lane (Kate Hudson).
In the chick flick Crossroads (2002), pop singer Britney Spears starred in her film debut as 'little miss perfect' Lucy Wagner, a teenaged daughter on her way to visit her estranged mother Caroline (Kim Cattral) in Tucson Arizona, accompanied by two childhood friends who have just graduated from high school: pregnant outcast Kit (Zoe Saldana) and Mimi (Taryn Manning). They engaged in a cross-country road trip from Georgia to Los Angeles in a yellow 1969 Buick Skylark convertible, bringing along a guy named Ben (Anson Mount). Alexander Payne's lauded dramedy Sideways (2004) (with a Best Screenplay Oscar win) was mostly a week-long trek of misadventures through California's Santa Barbara (Santa Ynez) wine country by two middle-aged men: failed aspiring writer, divorcee and wine expert Miles Raymond (Paul Giamatti) and his best friend - about-to-be-married, party-loving actor Jack Cole (Thomas Haden Church). Along the way were romantic interludes with two females: attractive blonde waitress Maya (Virginia Madsen) and Stephanie (Sandra Oh).
Little Miss Sunshine (2006) told of a dysfunctional family, the Hoovers, headed by unsuccessful loser Richard (Greg Kinnear) and frazzled working mother Sheryl (Toni Collette). The remainder of the family included homosexual, suicidal Uncle Frank Ginsberg (Steve Carell), non-speaking son Dwayne (Paul Dano), and cussing, drug-addicted Grandpa Edwin (Oscar-winning Alan Arkin). The main character was bespectacled 7-year-old daughter Olive (Abigail Breslin) who was coached by Edwin to prepare for a Little Miss Sunshine beauty pageant contest. The entire quirky family set off on a disastrous road trip in a dilapidated RV (VW-camper van) from Albuquerque, New Mexico to Redondo Beach, California to have Olive compete.
And Sacha Baron Cohen, in his breakout big-screen comedy, was the star of Borat: Cultural Learnings of America for Make Benefit Glorious Nation of Kazakhstan (2006) as an intrepid, boorish reporter from Kazakhstan. During his traversing of the United States for the making of a documentary, he was on the search for his "future wife" - Baywatch's C.J. Parker - Pamela Anderson (Herself), while revealing many aspects of American society and culture, including racism, lots of chaos, and poop humor.
Due Date (2010) with the tagline: "What are you, 'Girl or something?'" had many similarities to Planes, Trains & Automobiles (1987). In the comedy, Robert Downey, Jr. starred as high-strung father-to-be Peter Highman, who was forced to hitch a ride with wide-eyed, aspiring-actor weirdo Ethan Tremblay (Zach Galifianakis). The straight and analytical Peter, whose wife Sarah was about to give birth in Los Angeles, was forced to share an agonizing five-day car journey with Ethan from Atlanta, Georgia, after the two were kicked off an airplane for disruptive behavior.
In Paul Weitz' comedy-drama Grandma (2015), Lily Tomlin starred as cantankerous poet and ex-college professor Elle Reid, who helped her 18 year-old granddaughter Sage (Julia Garner) to search for $630 for an abortion to be performed at 5:45 pm at an outpatient clinic. The day-long road trip (quest for discovery) occurred throughout locations in LA, taken in a 1955 Dodge Royal, as Elle drove around with Sage and asked old friends for cash.